(Mar 2): It was once the world's second-largest maker of digital music players. Now, it thinks its audio technology will transform the "human listening experience" -- and investors are buying into it. Creative Technology's Super X-Fi technology won the "Best of CES 2018 Award" at the electronics show in Las Vegas in January for its latest innovation. This breakthrough product has been in the works for over 20 years and the company's Chief Executive Officer Sim Wong Hoo has touted it as "life-changing." In the past week, it has certainly been a gift to shareholders of the company. Creative's share price has rallied more than 270% -- to a level it hasn't seen in about six years -- after winning the trophy. At $4.14, that's still far from its record high of $64 attained in 2000, when it had a market cap of $5.2 billion. The company, which was forced to cut 2,700 jobs in 2009 after demand for its music players tumbled, has seen its revenue decline for 12 consecutive years amid a transformation in the music industry. In its heyday, Creative was a supplier of accessories for Apple's iPod product.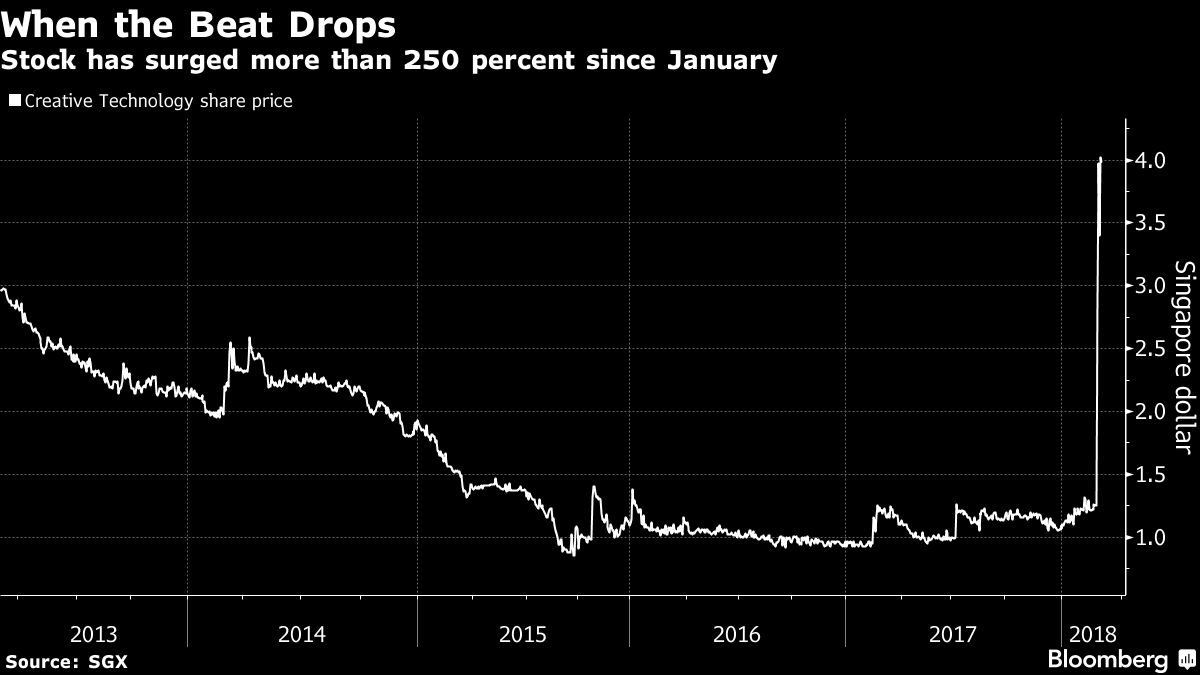 If the product gains a 0.5% market share of the global headset industry in 2020, Creative would gain revenues of US$232 million, Sachin Mittal, an analyst at DBS Group Holdings wrote in a note.
See: Creative's Super X-Fi to blow away VR and AR gamers: DBS
The company plans to sell products including headphones with the Super X-Fi technology and a dongle with the technology that will allow users to connect their own audio gear. The Super X-Fi dongle is expected to be released in mid-2018 at a retail price of US$150, Mittal said.
Sim more excited about Super X-Fi than he was about Sound Blaster