SINGAPORE (May 7): Buying a high-yielding stock seems like a pretty good idea when we have heightened market volatility. For starters, companies that pay higher-than-market-average dividends tend to have mature businesses that are more defensive and hence, their share price movements are usually less volatile. Worst comes to worst, one will still get a steady income stream while holding the stock for the longer term. The recent market correction, ­particularly for mid-small cap stocks on Bursa Malaysia, has certainly made yields more attractive. For the uninitiated, Yield = Dividend per share ÷ Share price. Hence, when stock ­prices fall, yields will rise, all else being equal. We performed a simple screener for ­Bursa-listed stocks with trailing yields of more than 5% (higher than current bank deposit rates). There are currently 113 companies that meet the criteria. That seems like a galore of choices. But investing is never that easy and there is no short cut. There are tools that can help us make better decisions, though.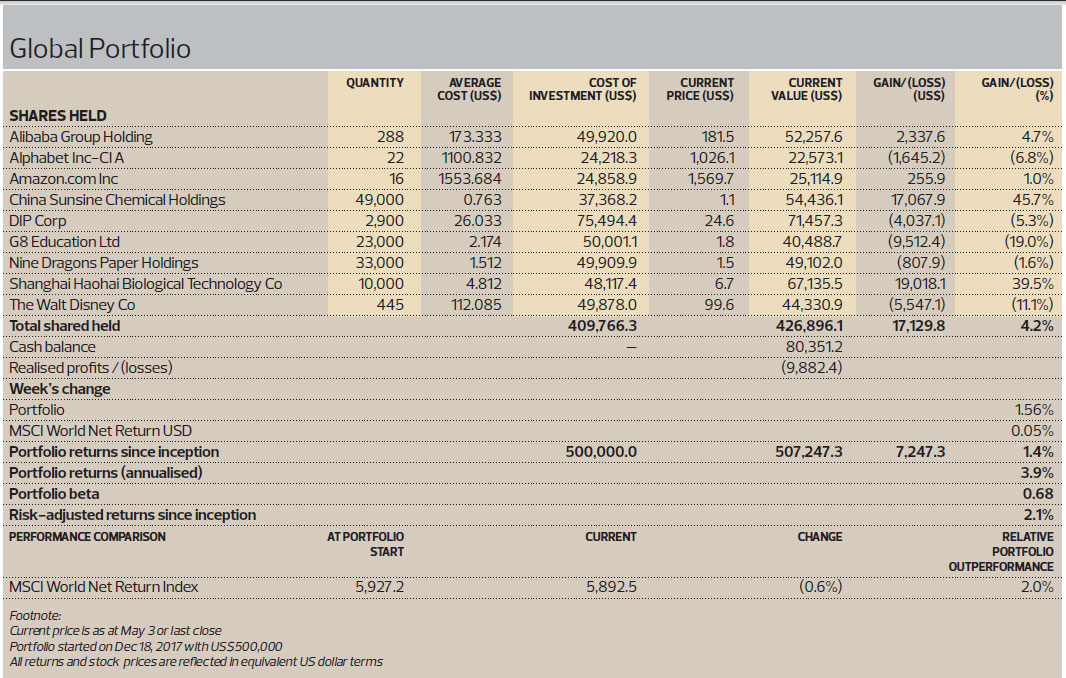 While the question of "Which stock pays the highest yield?" is obvious, the more critical question should be "Are the dividends sustainable?" Remember, these are historical yields, that is, what the company has paid. While the past is a guide, it does not predict the future. Often, the first question to ask is: "Does the company have a minimum dividend payout policy?" If so, management is committed to distribute a fixed portion of annual profits. Nevertheless, this will still depend on how much the company makes. Having a dividend policy, by itself, does not guarantee the amount paid. Dividend cuts can, and do, happen for a variety of reasons. On some occasions, a company may see an opportunity to reinvest in its business — perhaps via an acquisition — rather than pay out earnings as dividends. More often, it is due to declining profits. Take, for instance,
British American Tobacco (M).
The cigarette maker has, for years, been one of the names that immediately come to mind when it comes to high-yielding stocks. But the company's business has suffered under rising government sin taxes, the resulting hikes in cigarette prices and the proliferation of illicit cigarettes. As a result, profits have contracted sharply in the past two years — as have dividends. Crucially, its share price too has declined significantly (see Charts 1 to 3). So, not only are investors getting less dividend income, they have also lost half the capital investment in the past two years.
Aside from profits, which are subject to accounting rules and standards, one should also take into consideration the cash flow from operations. In particular, investors should compare the dividend per share with operating cash flow per share.
Clearly, companies cannot keep paying shareholders more than the cash they generate from the underlying business. This measure will also tell you if companies are borrowing to pay for dividends, which is never sustainable. This brings us to the next important aspect to look at: the company's balance sheet. If the company is sitting on a big cash pile, it could conceivably maintain dividends even if earnings declined, especially if management expects the shortfall to be short term in nature. But if profits continue to fall, then eventually its capacity to pay those dividends will be constrained. This is particularly so if the company has borrowings. Most loans will include covenants to preserve a minimum level of cash flow to protect lenders, such as minimum interest cover and maximum gearing. Investors should also look at the change in the balance sheet over time. If the cash balance is declining or debts are rising, it is yet another good leading indicator that dividends may not be sustainable. In fact, for long-term investors, it is preferable that a company cuts dividend to protect its balance sheet, or to invest in the business, rather than pay an unsustainable dividend at all costs.
Case in point,
Maxis
decided to cut its dividends by half in 2015. Its payouts in the previous five years, of more than annual profits (payout ratio >100%), were ultimately not sustainable (see Charts 4 and 5). Net gearing was rising too quickly — from 49% in 2010 to as high as 205% in 2015 — as the company struggled to maintain both the high dividends and spend on capex even as interest expenses ballooned and earnings declined. After halving its dividends, gearing declined to a more manageable level of around 103% currently. In summary, we should look at more than just historical yields before deciding on whether to buy a stock that we would hold long term for dividends.
Ideally, we want a company in which earnings — and therefore dividends — will grow with time. At the very least, the dividends should be sustainable (after excluding special, one-off dividend payments). This very much depends on the future prospects of the company's business, earnings, cash flow and balance sheet. You can check out these metrics for all companies listed on Bursa and the Singapore Exchange on
www.absolutelystocks.com
Stocks in our Global Portfolio performed quite well in the past one week. Tech stocks rebounded from recent weakness after earnings for US bellwethers such as
Amazon.com, Apple
and
Facebook
handily beat market expectations and assuaged worries that growth is slowing. I did not make any transactions. Total value for the Global Portfolio is now up 1.4% since inception and continues to outperform the benchmark index, which is down 0.6%.
---
Tong Kooi Ong is chairman of The Edge ­Media Group, which owns The Edge Singapore
Disclaimer: This is a personal portfolio for information purposes only and does not constitute a recommendation or solicitation or expression of views to influence readers to buy/sell stocks, including the particular stocks mentioned herein. It does not take into account an individual investor's particular financial situation, investment objectives, investment horizon, risk profile and/or risk preference. Our shareholders, directors and employees may have positions in or may be materially interested in any of the stocks. We may also have or have had dealings with or may provide or have provided content services to the companies mentioned in the reports.
This article appeared in Issue 829 (May 7) of The Edge Singapore.
Subscribe to The Edge now