(May 10): No one takes a vacation in a radioactive wasteland. But Satomi, a cranky former geisha, persuades a German volunteer to sneak her back to her ruined home in the radioactive Exclusion Zone of Fukushima. There, away from the rest of the world, the unlikely pair trades - often humorous - jibes at each other's culture, and drags up ghosts of their past. Shot in black-and-white, the German-produced film
Fukushima, Mon Amour
, is one of the slate of films that will be shown during the European Union Film Festival (EUFF) starting from May 10 at the National Gallery of Singapore.
The EUFF is the longest running foreign film festival in Singapore. And there's a major focus on inclusiveness, including different cultures coming together, in its theme this year. "Many of the issues of our contemporary times are tough ones and cinema allows us to take that discourse further. Many of the topics that are addressed through the excellent slate of films we showcase at the EUFF are issues the European Union is closely involved in. These include: inclusivity, equality, gender issues, migration, to name just a few," says Barbara Plinkert, European Union ambassador to Singapore. "The beauty of cinema is such that it allows us to discuss these without making the topic too heavy."
In Ireland's romantic comedy
Sanctuary
, a disabled couple fights for time alone. One has Down syndrome, and the other has epilepsy. While their caretaker is not looking, they sneak away to a hotel room only to realise they are breaking Irish law unless they get married. The film won Best Irish Film as voted by the Dublin Film Critics Circle last year.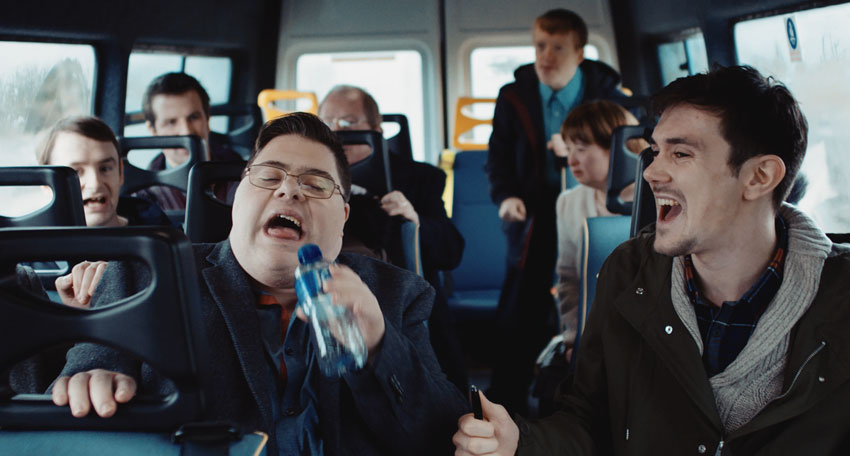 Polish director Maciej Piprzyca's
Life Feels Good
is a startling take of a man who was born with cerebral palsy. Stuck in an asylum and treated like a carcass on a wheelchair, he devises a system to grade female caretakers by breast size. Inspired by true events, the film shows a man's silent fight to prove he is intelligent and capable.
In a nod to gender equality is Switzerland's
The Divine Order
. In 1971, a housewife from a small village becomes the unlikely leader of the women's suffrage when her husband forbids her to work and her niece sent to a young offender facility.
The 28th edition of EUFF will also showcase eight local short films in collaboration with Ngee Ann Polytechnic.
Ayah
tells the story of what's it like to be a daughter of an MRT engineer in Singapore who is constantly called away from his family when things go south at work.