SINGAPORE (Aug 6): In the 1950s and 1960s, Singapore-made Chinese and Malay movies enjoyed huge success and many of them were produced by the Cathay-Keris movie company1953. Many movies were made in a studio located on East Coast Road, in a residential area called Keris Estate, where the roads were named after movies made in Singapore during that golden era. Here are
Options
' favourite local movies, made in recent times.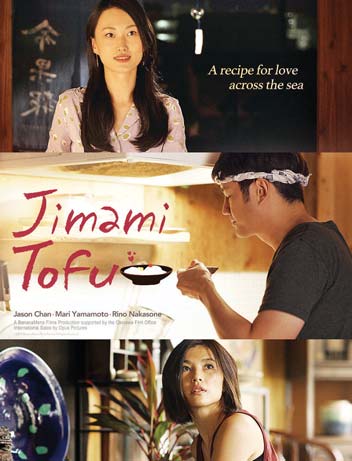 Jimami Tofu, 2017
On a scouting trip to Okinawa, Japan, two Singaporean filmmakers fall in love with traditional Okinawan food. And so begins a journey to tell the story about a heartbroken Singaporean chef who wanders his way to Okinawa, the childhood home of an ex-girlfriend who disappeared without a trace. The film made its debut at the 37th Hawaii International Film Festival and won the Audience Choice Award.
Apprentice, 2016
This prison drama takes a hard look at Singapore's death penalty system from an executioner's point of view, one who lost his father to the gallows. It won the Critics' Choice Award and the Grand Prix at the Fribourg International Film.
Ilo Ilo, 2013
This domestic drama depicting the subtle tension in an average Singapore household starts after the passing of nine-year-old Jiale's grandfather. To the boy's dismay, his stressed-out parents — with a baby on the way — decide to put him in the care of a new domestic helper. It won numerous awards, including Camera d'Or for Best First
Pop Aye, 2017
Set in Thailand and directed by Kirsten Tan, Pop Aye tells the story of a defeated middle-aged man who is unexpectedly reunited with an old friend, an elephant. It was the first Singaporean film to win the World Cinema Dramatic Special Jury Award for Screenwriting
Sayang Disayang, 2013
Indonesia domestic helper versus crabby grandmother sums up the premise of the first locally made Malay-language film since independence from Malaysia. This feel-good romance drama by Sanif Olek received a nomination at the 2015 Oscar's for Best Foreign-Language Film.