SINGAPORE (Dec 31): Every year, we carefully curate the most sought-after items on the market. Audrey Simon, Michelle Zhu, Benjamin Cher, Sunita Sue Leng and Justin Harper highlight 2018's favourites.
Hot buys
1. The Markle sparkle
The world's eye is on Meghan Markle, and whatever she wears or carries becomes an instant hit. An example is this tri-colour Strathberry bag that she carried on her first official appearance with Prince Harry.
2. Underwater world
Marine species and other amazing sea creatures can now be observed using PowerRay, the first consumer underwater drone. This underwater robot is set to redefine fishing and diving experiences for those with a keen interest in photography and videography.
3. A shirt a day
Jil Sander's 7 Days Shirt collection takes the headache out of your daily decision on what to wear. In fact, the inside label tells you the day of the week. The collection, comprising seven shirts, is made from Supima cotton spun in Egypt and fitted with the highest-grade mother of pearl buttons.
4. Shades of style
As the New Year looms, how about shielding your eyes with a pair of stylish shades by Coach, embellished with the horse and carriage iconic logo?
5. Combat ageing
The Absolute Age Recovery series by Australian brand Canvas helps you fight ageing. The comprehensive series contains a Rich Cleanser, Skin Renewal Refiner,
6. Stylish sneakers
Dior Homme's B22 Sneaker has a futuristic design, featuring wide rubber soles matched with a mix of smooth leather and technical fabric. It comes in three versions: black, white and red. Collagen Firming Mask, Firming Eye Concentrate and more.
7. Stepping out
This Vanessa sandal with ankle straps adorned with Swarovski crystals from Giuseppe Zanotti's spring/summer 2018 collection is a must-have for shoe lovers.
8. A touch of violet
The Daisy Twinkle edition of three fragrances by Marc Jacobs seeks to embody the spirited woman who adores the great outdoors.
9. Pout perfect
The Joli Rouge Velvet lipstick by Clarins promises to give you a luminous matte finish for hours. Your selfies will look great.
10. Lucky charm
Van Cleef & Arpels celebrates the 50th anniversary of the Alhambra, or symbol of luck, collection with the blue agate, which first appeared in the collection in 1989. It now returns to centre stage in this Vintage Alhambra necklace and bracelet made of a translucent form of chalcedony and combined with yellow gold.
11. Hermès' garden
A Walk in the Garden is a home collection by Hermès, with designs by author and book illustrator Nigel Peake. Inspired by the beauty of English gardens, the collection comes in earthy hues of bright orange, leaf green, buttercup and Prussian blue.
12. Stay warm
The autumn/winter 2018/19 men's collection for Loro Piana is all about the country gentleman. Think evening walks on a cool autumn day or a weekend exploring vintage markets in London.
13. Blissful paradise
Chopard's high perfume collection, comprising four fragrances, is inspired by the Arabian Gardens of Paradise.
14. Raffia rave
This Hermès hat is made of raffia weave with printed silk twill. Wear it for a day out and about town and match it with an off-shoulder dress or top.
15. Fight pollution
Sabon's Anti-Pollution Skincare Collection helps protect skin against the ravages of the environment. This new facial line contains ingredients such as North Sea seaweed, vitamin C as well as omega 3, 6 and 9, which will protect your skin.
16. Step it up
Footwear giants Bata and Aldo have come together to create Bata Red Label. The collection, inspired by street trends found in New York and London, will be changed as often as fashion trends come and go.
17. The classics
Book lovers, you have to get your hands on this: A series of clothbound hardcover books with sleeves featuring images by American fashion photographer Steven Meisel. The box set by Loewe comprises classics such as Wuthering Heights, Dracula, Don Quixote, The Picture of Dorian Gray, Heart of Darkness and Madame Bovary.
---
Popcorn-worthy
Eight films we think will entertain you, and even win an award or two
18. A Star is Born
Fans are hoping this movie will win big at next year's Academy Awards. Lady Gaga and Bradley Cooper give riveting performances as two misfits who find a common ground in music. The soundtrack is worth a listen.
19. First Man
The movie follows Neil Armstrong's journey to become the first man on the moon. Ryan Gosling impresses with his sensitive portrayal of Armstrong.
20. Bohemian Rhapsody
We are rooting for Rami Malek to take home the Oscar for best actor. He brilliantly captured the loves and life of Queen's Freddie Mercury. Malek nails the accent, stage moves and facial expressions.
21. Mary Poppins Returns
Emily Blunt takes over the role made famous by Julie Andrews. In this version, the flying nanny pops up to help the Banks family once again. Look out for cameo appearances by Dick Van Dyke and Angela Lansbury, from the original 1964 film.
22. Black Panther
T'Challa the King of Wakanda reigns over a technologically advanced African nation that was never colonised. The takeaways from this movie are the importance of having black superheroes as the main characters, and giving women meatier roles instead of supporting ones only.
23. Breath
This movie is based on Tim Winton's coming-of-age novel set in a coastal town in Western Australia in the 1970s. Two teenage boys strike up an unlikely friendship with an older surfer dude who teaches them life lessons that no textbook can. Simon Baker of The Mentalist makes his directorial debut.
24. Green Book
The sensitive subject of racism is delicately handled in this movie about a bouncer, Tony Vallelonga (Viggo Mortensen), who is hired to chauffeur and protect black pianist Jim Crow (Mahershala Ali) as he tours America in 1962. Green Book delivers a powerful message.
25. Roma
This compelling drama shot in black and white highlights the loves and lives of the people of Mexico in the 1970s. It centres on Cleo, the servant of a wealthy Mexican family, and her complicated story. The cinematic long-range shots and striking images are typical of Oscar-winning director Alfonso Cuarón. We are hoping this movie will at least get an Oscar nomination in the Best Foreign Language Film category.
26. Conscious travelling
Take cooking lessons, learn a new language, build a home for the less fortunate. Travel with a purpose is for the adventurous, curious and those passionate about making a difference.
---
Hot shots
Knock back a few and enjoy the vibes at some of the coolest watering holes that opened this year
27. Queens
Hidden within Capital on the second floor of Zouk Singapore, Queens pays homage to hip-hop and the New York City borough that it is named after. The intimate 30-seater cocktail bar offers its signature concoctions under four pillars of the hip-hop movement — DJ-ing, MC-ing, breakdance and graffiti — alongside classic cocktails and a range of spirits by the glass.
28. The ExciseMan Whisky Bar
Whisky lovers will find themselves right at home at The ExciseMan, which boasts a vast range of limited releases mostly sold by the glass. While the selection focuses mainly on Scotch, there is also a handful of whiskies imported from the US, Ireland and Japan. Charcoal-filtered drinking water is served here to ensure there are no traces of chlorine, which may affect the taste of the whisky.
29. Eliza
From the founders of Sum Yi Tai comes Eliza, a modern Asian bar and cocktail club offering cocktails paired with Shanghaistyle dishes. Group chief bartender Sam Wong transports guests to post-millennial Shanghai with a dynamic cocktail menu. Live jazz arrangements of pop music transition into nu-disco sets from DJ Aldrin as the night progresses.
---
Those who left
We will remember them forever
31. Stan Lee
(Dec 28, 1922 — Nov 12, 2018)
Stan Lee's death left a void in the superhero world. The writer, editor and publisher for Marvel Comics, who was behind hits such as The Avengers, The Amazing Spider-Man, The X-Men and more, died at 95.
32. Dolores O'Riordan
(Sept 6, 1971 — Jan 15, 2018)
Irish band The Cranberries's lead singer tragically drowned in a bathtub at a hotel in London due to alcohol intoxication. She had a vocal that was distinct — almost a yodel, but not quite. We remember her through hits such as Linger, Dreams and Ode to My Family.
33. Anthony Bourdain
(June 25, 1956 — June 8, 2018)
Fans still cannot understand why the chef, author and travel documentarian took his own life. He was riding high on many successful projects at the time of his death in France. We miss his charisma, laid-back charm and ability to tell a story, which was always more than just about food.
34. Aretha Franklin
(March 25, 1942 — Aug 16, 2018)
The Queen of Soul entertained us for more than four decades and her music always carried a social message. For example, her hit song Respect, which was released at a time of segregation in the US, can be interpreted for the #MeToo movement today. Franklin's hometown newspaper Detroit Free Press said in its obituary: "The Grammy award-winning song has passed down through generations, crossed cultural divides and volleyed through musical genres."
35. Kate Spade
(Dec 24, 1962 — June 5, 2018)
Fashion lost an icon when Kate Spade died in an apparent suicide. We love her fashion designs and handbags.
36. Stephen Hawking
(Jan 8, 1942 — March 14, 2018)
Professor Hawking was known for his theory of cosmology and was regarded as the most brilliant theoretical physicist since Albert Einstein. His book A Brief History of Time was on the best-seller list for a whopping 237 weeks. Apart from that, we also saw his comedic side in The Big Bang Theory, where he appeared as a guest star.
---
On the world stage
These international events caught our attention
37. Two weddings and a baby
The world was treated to two royal weddings this year: Meghan Markle wed Prince Harry in May and, in October, Harry's cousin Princess Eugenie married Jack Brooksbank. Prince William and Kate Middleton welcomed baby Louis in April.
38. Malaysia's new leader
In May, Malaysians went to the polls and created history. The long-ruling Barisan Nasional lost to Pakatan Harapan, making Dr Mahathir Mohamad prime minister once again (he was prime minister from 1981 to 2003). At 93, Mahathir is the world's oldest head of state.
39. Tham Luang Nang Non cave rescue
In June and July, the world watched anxiously after 12 boys and their football coach were trapped in a cave near Chiang Rai. An international team was assembled and miraculously managed to rescue them before the cave was flooded.
40. FIFA World Cup 2018
Football fans lost sleep in June/ July as the World Cup played out in Russia. In the end, France lifted the trophy. A few controversies arose but were solved with the help of the Video Assistant Referee.
41. What she wore
Why did Melania Trump wear a Zara coat that said "I Really Don't Care. Do U?" on the back? Was it her way of giving her husband a subtle message or telling the media she is not bothered about the negative press she gets. Your guess is as good as ours.
42. North and South
Relations between North and South Korea began to thaw. Talks between the countries' leaders on removing the guard posts on the border are beginning to take effect. The BBC has reported that 10 border posts have been dismantled or blown up.
---
Making an impact
These four individuals made the news for different reasons
43. Kendall Jenner
The supermodel, reality TV star and fashion icon is the face of a line of hair tools called Runway Series by Formawell beauty, reports WWD. She was also reportedly the inspiration behind the line.
44. Miuccia Prada
The designer received the Outstanding Achievement Award at the Fashion Awards 2018 in partnership with Swarovski for her contribution to the global fashion industry.
45. Gina Rodriguez
The star of Jane the Virgin donated her Emmy Award campaign money towards a scholarship for an undocumented high school student accepted by Princeton University "who'll now be able to complete all four years without financial burden".
46. Preeti Nair
The comedian and radio DJ, who also goes by the moniker Preetipls, has become a social media star with her parodies on life in Singapore. Nair has more than 17,000 followers on Instagram.
---
Cool gadgets
Devices introduced this year that made our lives so much easier
47. Devialet Phantom Reactor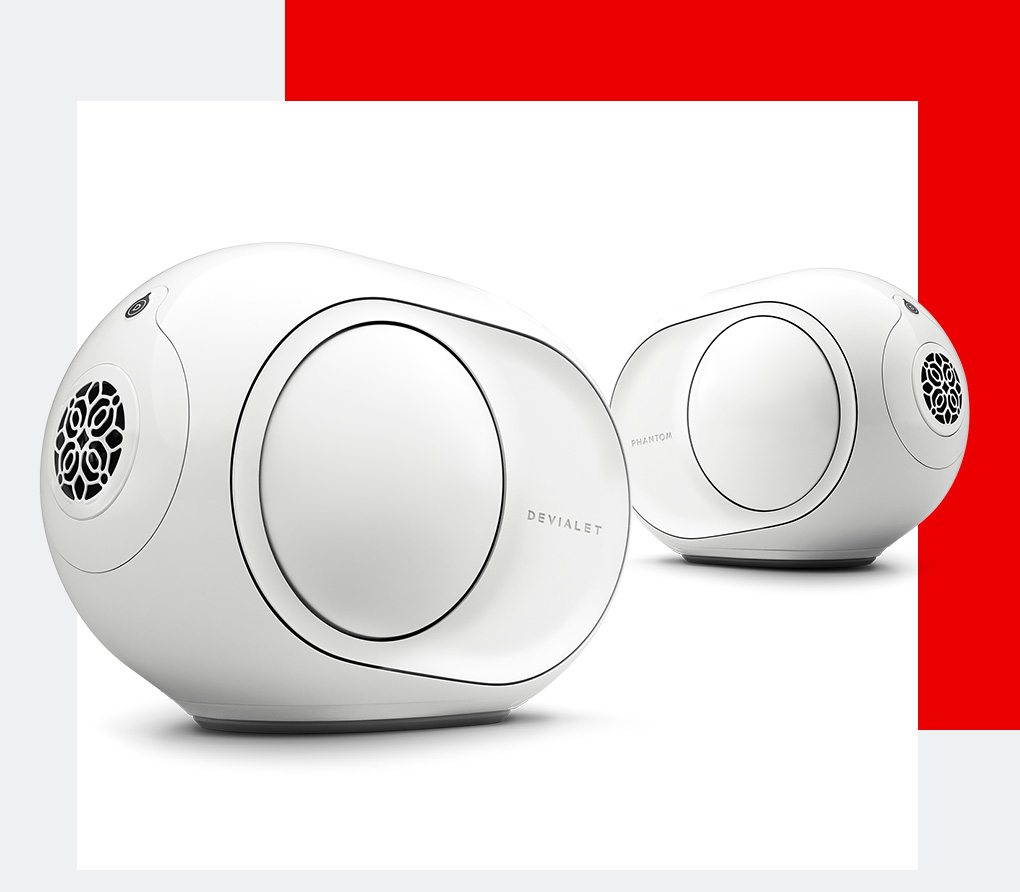 Devialet's newest speaker shrinks the iconic Phantom model by four times and can fit into your hand. Despite its small size, it delivers the ultimate sound experience with one full-range speaker and plenty of technology.
48. iPhone XS
The Apple iPhone XS is packed with upgrades from the last version. It now has a faster dualcamera system and Face ID, wider stereo sound and dual SIM option.
49. Apple Watch series 4
The latest Apple Watch has a display that is 30% larger. It has been reengineered for health. Among other things, it has an electrical heart rate sensor and can detect hard falls with its new accelerometer and gyroscope.
50. Microsoft Surface Go
The Surface Go offers computing power in a portable 10in form factor. With a battery life of nine hours, it has the capability for work and play, supporting applications such as Microsoft Office and Netflix. The tablet features Windows Hello, using biometrics to allow users to log in with a smile.
51. Parrot Anafi
Do not let its compact size fool you, as the Parrot Anafi has a 4K high dynamic range camera with a 180-degree tilt gimbal, as well as speeds of up to 33mph in sports mode. The drone can also fly a route or follow you as you move.
52. DJI Pocket Osmo
Explore the hidden filmmaker in you with the latest DJI Osmo Pocket, the world's smallest stabilised camera that combines ease of use with a 4K camera. The three-axis gimbal and technology such as ActiveTrack, FaceTrack and First Person View enable the user to make cinematic shots just like in the movies.
---
In our own backyard
These events provoked debate over social media and kept conversation flowing at dinner parties
53. Not just a dessert
CNN claims chendol is a Singapore dessert and Malaysia claims it to be theirs. We do not really care; all we want is an ice-cold bowl of the delicious dessert.
54. Kim-Trump summit
Singapore was thrust into the spotlight when US President Donald Trump and North Korean Supreme Leader Kim Jong-un met on nuclear disarmament. The well-orchestrated event went off without a hitch. The best part is the world now knows Singapore is not in China.
55. Justin Trudeau in Singapore
Canadian Prime Minister Justin Trudeau gave us an "aw" moment when he was spotted at Adam Road hawker centre just chilling and mingling with the crowd. He was in town for the 33rd Asean Summit.
56. Playing My Melody
The pink Sanrio bunny character-shaped bucket My Melody, released in limited quantities and sold for $6.90 with a meal, was sold out the minute McDonald's released it. It is being sold for as high as a few hundred dollars on Carousell.
57. Contaminated food
There has been a spate of food poisoning incidents in Singapore. The case at Spize's River Valley outlet saw 80 people taken ill and one fatality. In December, 42 people fell ill after eating at the Mandarin Orchard. In total, there were seven cases of mass food poisoning in just this year alone in the country.
58. A new prime minister?
There is buzz that Lee Hsien Loong has found a successor in Heng Swee Keat. The soft-spoken finance minister was, in November, appointed first assistant secretary-general — a role some say is a precursor to the highest position in this island state. Everything will unfold in the coming year.
---
Delicious discoveries
These are restaurants where we enjoyed some of our most memorable meals of 2018
59. Hashida Sushi Singapore
Fans of celebrity chef Kenjiro "Hatch" Hashida rejoiced at the sushiya's reopening on Mohamed Sultan Road in October, just months after its abrupt exit from Mandarin Gallery. Several times the size of its former premises, the new Hashida Sushi takes its signature Japanese omakase experience to even greater heights than before.
60. Guccio Ristorante
Former Zafferano and Garibaldi head chef Marco Guccio has finally come into his own with the establishment of his eponymous restaurant. He serves up authentic Italian dishes true to his signature culinary style of homemade, hearty cuisine in a fine dining setting. Here, diners are taken on a seasonal journey across the various regions of Italy through a variety of ingredients and recipes.
61. Stellar at 1-Altitude
It is a magical experience feasting on some of the world's finest ingredients while sipping on vintage bubbly against the backdrop of custom-created video projections, aromas, music and sweeping views of Singapore's skyline. Enjoy all of that and more at Stellar at 1-Altitude's Dom Pérignon Plénitude Suite, an exclusive eight-seater private room where customisable multi-course dinners are presented by executive chef Christopher Millar and pastry chef Jasmin Chew.
62. Birds of a Feather
Authentic Sichuan flavours get a modern European twist at Birds of a Feather (bottom, left), resulting in whimsical dishes that boldly challenge the "mala" Sichuan peppercorn stereotype. This all-day-dining restaurant, café and bar also serves up gorgeous creative cocktails that are perfect for the gram. Interestingly, floor staff here seem to have been trained to provide you extra lighting as you snap away.
63. Maggie Joan's
Hidden at the back of a shophouse on Amoy Street, Maggie Joan's recently celebrated its three-year anniversary with an interior facelift and revamped menus by its new chef Seumas Smith, who takes his passion for produce-driven cooking to new levels of refinement here. Finding this "underground" place using Google Maps is a bit of a challenge, though; try looking out for an anonymous steel backdoor on Gemmill Lane instead.
---
The stories we told
Every week, we look for people who will share their stories of perseverance, courage and ambition with us. These are only a few of the wonderful personalities we featured.
64. Mindful allure
Ciara Yeo and Lim Wen Ling talk about their business, The Mindful Company, which produces metallic cuffs and bracelets with words of affirmation engraved on them
65. Seduced by sake
Eugene Wong left his job with a luxury brand to pursue his love for sake. He is now a certified sake professional and sommelier, spending most of his days tasting and promoting Japanese fermented rice wine.
66. Fuelling a passion
Rolex Testimonee and former Formula 1 driver Mark Webber, who retired after 12 seasons of F1, has switched to endurance racing. Webber reveals what keeps him going.
67. Role model
Olympic gold medallist Joseph Schooling dives from sports role model to fashion model as the first Singapore Hugo Boss ambassador. The 23-year-old talks about the developments in his life.
68. Life without limits
Former beauty queen and Nominated Member of Parliament Eunice Olsen has become a first-time author and publisher. She elaborates on the people and influences that helped make it happen.
69. Local icon goes global
On National Day, we featured multiconcept lifestyle brand Zouk, which is taking its clubbing culture regional. Executive director and CEO Andrew Li shares his ambitions for the company.
70. Living a charmed life
Socialite Jamie Chua invited us into her home for a peek into her walk-in wardrobe and her designer handbag collection. She also shared her amazing life story.
71. Paying it forward
Brunello Cucinelli, founder of the eponymous luxury brand, saw the need to give back to the community that had been kind to him. He chose to stay in the small town of Solomeo in the province of Perugia, Umbria to create job opportunities for its residents.
---
Recommended reading
Author Barry Ritholtz suggests these books for the holiday season —
Bloomberg LP
72. Keeping At It: The Quest for Sound Money and Good Government by Paul Volcker
The arc of Volcker's career parallels sweeping economic changes in the US since World War II. As US Federal Reserve chairman, Volcker broke the back of inflation in the 1970s, set the stage for a 30-year-plus bull market in bonds, and gets way too little credit for the rampaging equities bull market of the 1980s and 1990s. He is arguably the greatest Fed chairman of all time.
73. Everybody Lies: Big Data, New Data, and What the Internet Can Tell Us About Who We Really Are by Seth Stephens-Davidowitz
What happens when a data scientist delves into all of the data from Google Trends and Adwords, Wikipedia, Facebook and PornHub? As this vast, rich dataset reveals, it turns out that big data is a "digital truth serum". Both The Economist and PBS NewsHour ranked this as their Book of the Year.
74. The Fifth Risk by Michael Lewis
Usually, we hear what book Lewis is working on next, but this one — about the lack of preparation by the Trump administration for assuming power — seemingly came out of nowhere. We first learnt what the poet laureate of Wall Street was working on when this book was excerpted by The Guardian in September.
75. Valley of Genius: The Uncensored History of Silicon Valley (As Told by the Hackers, Founders, and Freaks Who Made It Boom) by Adam Fisher
We take for granted the growth engines that are technological innovations generally and Silicon Valley specifically. But the current turmoil shaking Big Tech (as foreshadowed by Scott Galloway in The Four) is confusing without context. Fisher's deeply researched history of the past 60 years of technology provides that framework.
76. The Gulf: The Making of An American Sea by Jack E Davis
The winner of the 2018 Pulitzer Prize for History, this is a timely look at the "political and economic relationship with the environment from the age of the conquistadors to the present". The Gulf of Mexico's ecosystems helped to drive US growth, and this book promises to explain just that. Edward Wilson called this "a unique and illuminating history of the American Southern coast and sea as it should be written".
77. The Perfectionists: How Precision Engineers Created the Modern World by Simon Winchester
The author makes the case that manufacturing, technology and even the Digital Age would not have been possible without a level of precision previously unimaginable. Some have called it a gimmick — but each chapter is succeeded by the next in increasing degrees of precision.
78. Dopesick: Dealers, Doctors, and the Drug Company that Addicted America by Beth Macy
The book looks at regulatory capture by the pharmaceutical industry and regulatory failure by three US administrations. It points out that opioid drug abuse may be the only thing that all Americans across geographic and class lines have in common.
79. Why We Sleep: Unlocking the Power of Sleep and Dreams by Matthew Walker
Walker, a neuroscientist and sleep expert, is also the director of University of California-Berkeley's Center for Human Sleep Science. Lack of sleep makes you "stupider, fatter, unhappier, poorer, sicker, worse at sex, as well as more likely to get cancer, Alzheimer's and to die in a car crash". This looks to be a fascinating dive into the simple question of why we sleep, and the more complex issue of why we have become so sleep-deprived as a society.
80. Leadership: In Turbulent Times by Doris Kearns Goodwin
How do great presidents respond to times of crisis? Does the leader make the times or do the times make the leader? The acclaimed presidential biographer draws upon the lives of four presidents — Abraham Lincoln, Theodore Roosevelt, Franklin D Roosevelt and Lyndon B Johnson to answer these questions. Donald Trump is never mentioned, but as Bloomberg News observed, the book "serve[s] as an indirect critique of today's hysterical political climate".
81. Gridiron Genius: A Master Class in Winning Championships and Building Dynasties in the NFL by Michael Lombardi
Imagine spending decades working alongside three of the greatest dynasty-builders in NFL history. The results of that are Lombardi's first-hand account of Bill Walsh in San Francisco, Al Davis in Oakland, and, of course, Bill Belichick in New England. These teams were all systems, an example of building a process versus focusing solely on outcome. The takeaway lesson for corporate managers reading this book is that it is not the best players but those who best fit in a specific system who will have the greatest impact.
---
Music to our ears
We listen back to some of the freshest, biggest and most meaningful tracks of the year
82. God's Plan
Since its release earlier this year, Drake's hit single God's Plan has been blowing up international music charts. The Canadian artiste has also donated a total of US$1 million ($1.37 million) for numerous causes in Miami while making the track's music video.
83. The Middle
Officially among virtual assistant Alexa's most requested songs of 2018, Zedd's collaborative single with Maren Morris and Grey comes in at No 2 on Amazon's top 10 Global Played Songs list after God's Plan by Drake.
84. All Out Life
Metalheads across the world were thrilled this Halloween when Slipknot dropped its first new song in four years, All Out Life, as a preview to the band's sixth studio album, which is currently in the making and slated for release in 2019.
85. Bohemian Rhapsody
This oldie but goodie from Queen offcially became the world's most streamed song of the 20th century. Bohemian Rhapsody's longstanding success as an iconic rock anthem no doubt received a further boost this year from the 2018 film of the same title.
86. One Kiss
Power duo Calvin Harris and Dua Lipa topped the charts for eight consecutive weeks this year with their collaborative single One Kiss, making it the second longest-running No 1 song of the century after Rihanna's Umbrella.
87. No Tears Left to Cry
Moving on from the trauma of last year's Manchester bombing attack, pop princess Ariana Grande makes her highly anticipated turn with an uplifting pop anthem full of positive vibes.
88. Solo
This catchy tune by British electronic music band Clean Bandit is possibly one of the most commercially successful electronic dance music songs of the summer. It features guest vocals from Demi Lovato, who recorded her part remotely over FaceTime after they were unable to get together for a studio session.
89. Zombie
The Cranberries lead singer Dolores O'Riordan's sudden passing happened on the day she was scheduled to record a vocal track for Bad Wolves' cover of her band's 1994 song, Zombie. The American hard rock group went ahead to release it in her memory, donating all the proceeds to O'Riordan's children.
---
Drive time
Take a look at what we test-drove this year
90. BMW X2
It is pretty obvious the X2 is no ordinary sport-utility vehicle. BMW describes it as a sports activity coupe, and with its stretched roofline and slim windows, it definitely looks like one. Powered by a two-litre turbocharged engine, it gets you from 0 to 100kph in 7.7 seconds.
91. Mercedes-Benz C200
The C-Class is very popular within the executive sedan segment in Singapore and is likely to remain so with the launch of the facelifted C200. Not only does it look more athletic and curvier, it has more than 6,500 new parts inside. The new hybrid system has an electric motor that works in tandem with the petrol one.
92. Porsche 718 GTS
Who doesn't love a sports car? Porsche knows a few things about making small sports cars that do not break the bank. The 718 may not be as popular as the 911, but it looks just as good. There are now GTS versions of the 718, which come in the Cayman and Boxster variants.
93. BMW M5
Any BMW that has M in the model name means it is part of the brand's motorsports division, and basically very fast. The M5 is a beast of a car, with a 4.4-litre, V8, twin turbocharged engine that will get you from 0 to 100kph in a blistering 3.4 seconds. But power is only part of its charm; it is a very comfortable and luxurious car too.
94. Porsche Panamera Sport Turismo
It is hard to believe this is actually an estate car as it looks so sleek and sporty. It also drives more like a sports car than a station wagon. A three-litre, V6 turbocharged engine is hidden under the bonnet. This is one luxurious ride.
95. Mercedes-Benz A200
This compact entry-level car has also been facelifted, with a smaller 1.4-litre engine added. But do not let this fool you. The A200 is still a pocket rocket, and is actually bigger in size than its predecessor. It has a surprisingly big boot and makes a great family runaround.
96. Audi Q8
They say big is beautiful. And when you cast your eyes across Audi's latest SUVs in its Q range, you will agree. The Q8 is a completely new model for Audi and is powered by a three-litre engine. It is elegant and sturdy, fast and big. The only problem now is which Audi SUV to buy among the five in the range.
97. BMW Z4
Technically, this will not be available in Singapore until 2019, but it is too cool a car not to mention. Plus we have waited almost a decade for a new version of BMW's compact sports car. It has a three-litre engine, looks amazing and has lots of new technology inside the cabin.
---
All the rage
Love them or hate them, here are some of the most unforgettable fads of 2018
98. Baby Shark
Ten years after it first debuted on YouTube, a song about a family of sharks has suddenly made an epic comeback. Thanks to a version by South Korean preschool brand Pinkfong, children and adults around the world are familiar with the lyrics: Baby shark, doo doo doo doo doo doo. Lately, Baby Shark even found its way to the X Factor final in December when Simon Cowell's four-year-old son, Eric, released his own version of the song under SyKids Records.
99. Crazy Rich Asians
By now, the world should already have had enough of hearing about Crazy Rich Asians. Admittedly, The Edge Singapore joined in on the media frenzy with the release of the CRA-themed issue (#845) during the week the Warner Bros film premiered in Singapore. Although the romantic comedy was well-received here and in Malaysia, it more recently flopped during its opening weekend in China.
100. The floss dance
This new viral dance craze popularised by "Backpack Kid" Russel Horning and its subsequent appearance on Fortnite, the online video game, has taken on the world by storm. It has become 2018's answer to dab, the Whip and Nae Nae, the Harlem Shake and so on. But before you think about performing this quirky dance move regularly, know that the coordinated arm-flailing effect of "flossing" is being increasingly blamed for emerging knee problems, according to UK media.