NEW YORK (Feb 2): What most men need—sartorially speaking, anyway—is to think less about what to put on every morning. Indeed, to know just when you open the closet, look in your shoe rack or slide open the sock drawer: Whatever inside is the best and is going to fit nicely, well, that's interest-bearing ease. When you're wearing the best, it allows you think about all the other stuff you have to do for the next 10 hours. Here, 11 purchases that will instantly upgrade your wardrobe, and maybe make your day a little easier.
Non-Cotton Briefs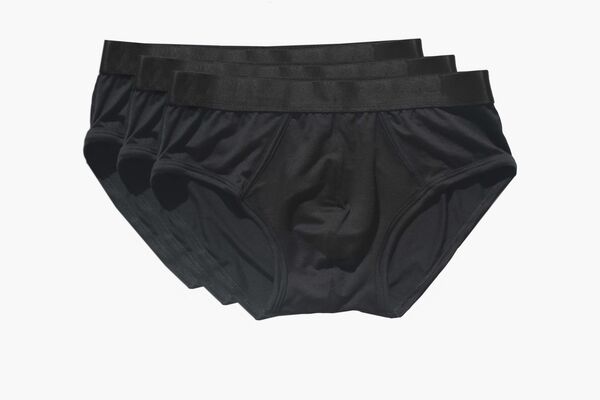 "Cotton, quite frankly, is not an optimal choice for underwear," says Christian Larson. The co-founder and creative director of Sweden's 
CDLP
 aims to disrupt the premium men's underwear market with innovative fiber technology, environmental mindfulness, and surprising collaborations—including a recent short film with Sting. In 2017, Larson developed a super-soft wood-pulp-based lyocell (a form of rayon) that's one of the most sustainable textiles and—menswear-wise—is useful for moisture absorption and shape-retention. So a US$35 pair of Swedish boxer shorts will last longer. And Larson says with CDLP's recent addition of white Y-front briefs, you'll never wear conventional tighty-whiteys again. Pack of nine Y-front briefs, US$189
The Easiest Belt Ever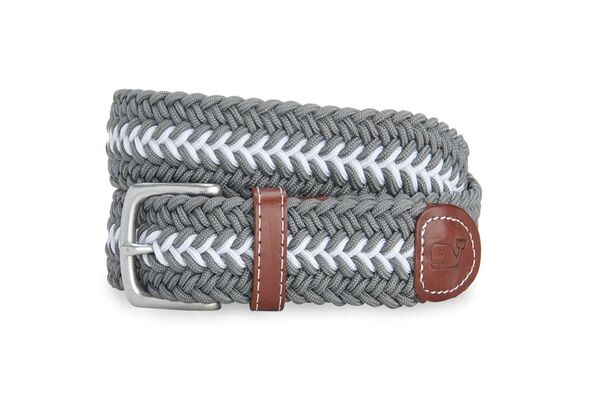 The preppiest of all belts is the most versatile—and understanding. 
Vineyard Vines
 has been producing its braided, stretchable Bungee Belt since the company was founded in the late '90s. While that stalwart of Cape Cod living is known for its forever-summer color palette, skip the bright patterns and go for the concrete-gray or dark-navy version, which can swing between trousers, khakis, and denim—and between your Keto fails. US$68
Double-Duty Work Trousers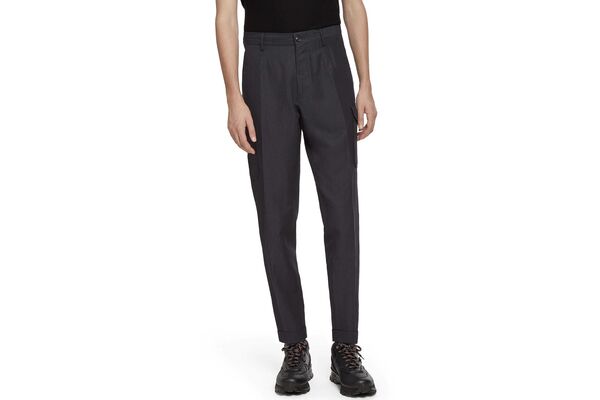 The traditional dress pant gets a couple of slick tweaks from 
Emenegildo Zegna
, resulting in two office-ready trousers with nods to the weekend. First, Zegna offers an unlined, slim-fit pant reimagined in cotton that resembles undyed denim. Furthering the jean feel: American-style pockets, belt loops, and a slim cut through the leg. Any Zegna boutique will hem the pants to specification, but avoid a break to keep the pants in proportion. Another take: Zegna's cargo dress trousers. The deep-gray wool and linen trousers nod to the American weekend staple with patch pockets, but the Italian tailoring is still there, with a narrow cut through the thighs, a higher rise, and the signature (and proprietary) Zegna fabrication. This one is water-and-stain resistant. Liberty-blue cotton satin trousers, US$475; wool and linen cargo trousers, US$675 
Monogrammed Socks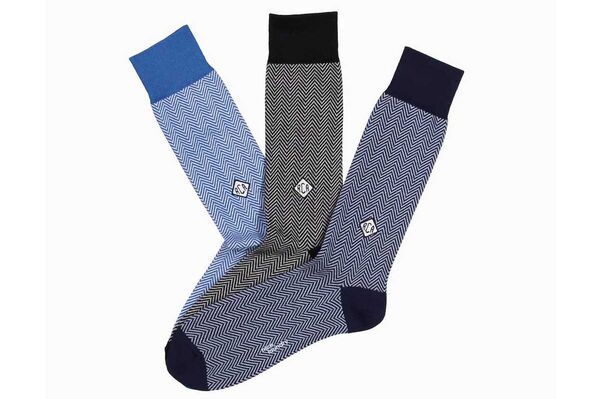 Launched in 2013 with US$120,000 raised through Kickstarter, 
Nice Laundry
 socks are popping from the ankles of Armie Hammer, Ryan Reynolds, and Chris Evans just as the company pops through the make-it-personal zeitgeist. The company's most popular product is a three-pair box of monogrammed cotton-nylon socks, because while a fresh pair of socks guarantees a kick in your step at the office, having your diamond-gridded initials on combed cotton provides panache. (Go for bold: The herringbone has a graphic elegance but won't read as "fun socks" at the office.) Each sock design requires more than 2,000 stitches, and it's all done in the Nice Laundry factory outside New York. The turnaround time runs from one to three days. Also popular: yearly subscriptions (US$99) and the company's industrial integrity. Every order comes with a prepaid recycling shipping label for your old socks. Depending on their state, the contents of your current sock drawer will be donated or recycled into, among other things, home insulation. Box of three, US$49
A Legitimate White T-shirt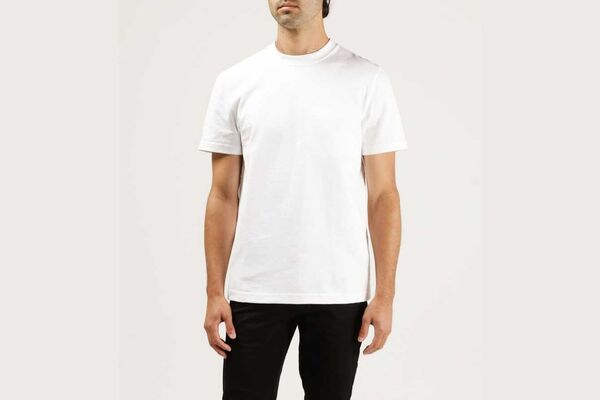 If you're going to wear a white tee as a shirt, make sure it doesn't look like an undershirt. This means finding a thick enough, and white enough, jersey. San Francisco independent menswear collective 
Welcome Stranger
—which sells only California labels from its Hayes Valley store and on its site—has devised a version under its new in-house label from hearty 8-ounce cotton. It passes both the slim-cut and transparency test, and it looks great with both jeans and a suit. Go for the pocketless version. US$55
A Rock-Solid Weekend Jacket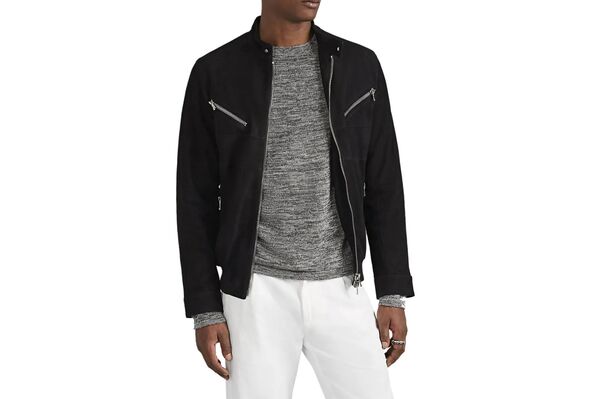 With the ease of a sweatshirt and the cut of a motorcycle jacket, an 
Eidos
 black-suede racer jacket goes from casual cool with jeans and sneakers on the weekend to surprisingly polished with a sweater and slacks for a night out. All the sporty, '60s details are there—zipper pockets, a tab closure on the neck, rib at the hem—but the fit is modern (a little longer, not as boxy) and the Italian suede adds luxury. No one is going to think this jacket came from the vintage store. US$1,995
Traditional Bench-Made Boots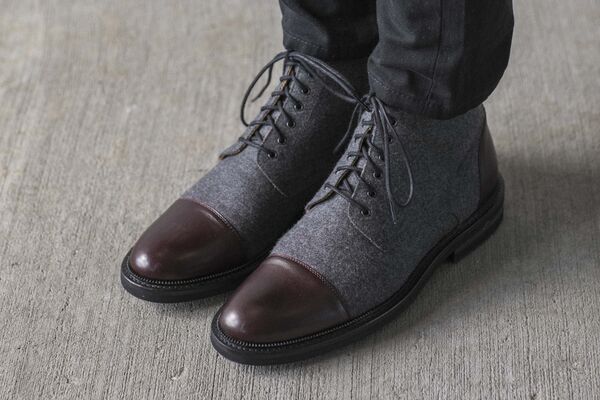 Taft
 was founded three years ago by Kory and Mallory Stevens, a husband-and-wife design team in Utah, determined to cut the cost of high-end men's footwear by using world-best cobblers in Spain and Portugal and selling their work directly to consumers, eliminating wholesaler fees and store markups. Taft's signature Jack Boot—a US$250 three-season wool and vegetable-tanned leather lace-up—has been a hit. The most popular Jack style (a graphic, ankle-high, cap-toe boot) is regularly worn by "the Dwaynes"—Dwyane Wade and Dwayne "the Rock" Johnson. Kory Stevens gets it; he wore the first pair of Jacks for six months straight. "I still like them with dark denim and gray t-shirts," he says, "so they can steal the show." Stevens points out that Johnson went more formal with his gray and oxblood Jacks, sporting matching gray trousers and a "super form-fitting" turtleneck. Also worth noting: Wade is such a fan, he joined in on a new round of seed funding for the company last year. US$250
A Low-Tech Backpack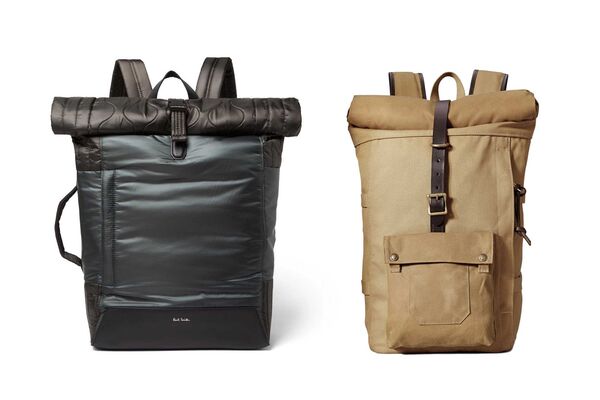 There are many advantages to carrying a backpack between home, gym, and office. The disadvantages are looking like a tourist, teenager, or wayward hiker. The solution: Get one that veers more analog, with a roll-top closure. Not only can you expand it to fit more of your stuff (it thus makes an excellent travel carry-on), but the casual elegance of the closure makes for a stylish look. As a purveyor of everything Americana, 
Filson
 makes one in of-the moment dusty green canvas—the color veers more sage than Army. And for an English twist, 
Paul Smith
 gives his quilted nylon and leather backpack some natty cool. Filson roll-top backpack, US$475; Paul Smith quilted nylon and leather backpack, US$485
Shirts That Fit You Perfectly Every Time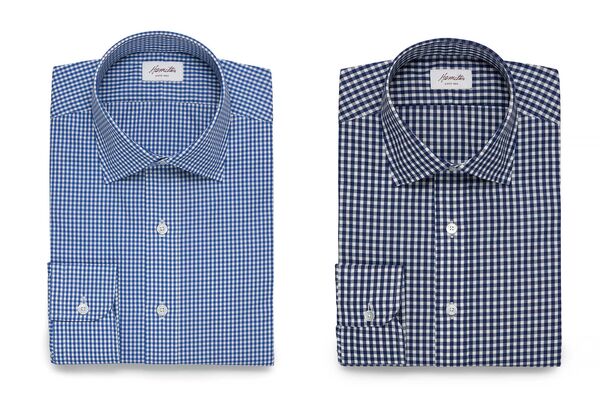 "The biggest mistake guys make—and the easiest to fix—is the fit of their shirt," says David Hamilton, the fourth-generation owner of Houston-based Hamilton shirts, which has been making shirts the right way for 135 years. The "right way" means a paper pattern for every new customer, ensuring a precise fit for a bespoke shirt with a dizzying array of more than 600 fabric options. Ordering through Hamilton doesn't require a trip to Houston; new customers can submit measurements online (or head to a local stockist) and receive sample shirts that can be shipped to try on. From US$365
A Roomier Suit
"When you say 'double-breasted,' a lot of guys immediately picture a precisely tailored, almost skin-tight silhouette," says menswear veteran and consultant John Brodie, who's worked for brands such as J. Crew and Mr. Porter. "This spring, you'll see a slightly more relaxed fit that reflects a new casualness." Of all the double-breasted options out there, Brodie recommends 
Noah NYC
, a new label in downtown New York founded by Brendon Babenzien, a designer with serious street cred; he was the creative director of red-hot skate brand Supreme. Babenzien's double-breasted suits are cut generously but aren't baggy. There's plenty of polish left. But, as Brodie points out, the roominess is both stylish and freeing. "Today's guy might want to slip a hoodie under his suit jacket, or wear a trouser that hangs the same way a pair of chinos does." Jacket, US$638; pants, US$498
A Good Watch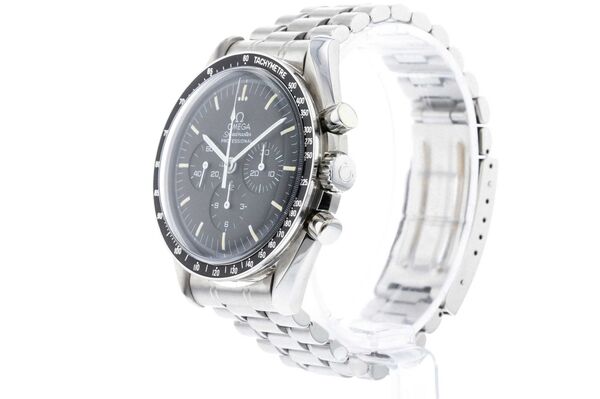 The secondary timepiece market is booming right now. Never has it been as easy to get a great watch from a classic Swiss brand, which means its nigh time you lock down the accessory that pulls every outfit together. Phillips's Paul Boutros, the auction house's head of watches for the Americas, advises the first-time buyer (and savvy investors) to look for steel versions of iconic watches, such as an Omega Speedmaster. "Steel is understated for the office, and it scratches nicely," says Boutros. He owns several Speedmasters. "It's a great all-around timepiece. And it's the watch that was worn to the moon. You'll be able to find a modern-era version for around US$3,000." (On the much higher end: Phillips sold a 1957 Omega Speedmaster for just over US$430,000 last year.) He also advises looking on such secondary sites as 
Watchfinder
 or 
Crown & Caliber
 for a Rolex no-date Submariner, which will go for around US$7,000. For a major, five-figure investment, source sport models from "rock-solid brands" such as IWC, Cartier, Audemars Piguet, and Patek Philippe. "The AP Royal Oak, Patek's Nautilus—these are timeless designs that will keep their value, safe bets." Omega Speedmasters, US$3,000 to US$7,000