SINGAPORE (Aug 6): Singapore may be among the world's most expensive places to live and play in, but there are still plenty of events, venues and activities to enjoy at little or no cost.
1. Expand your musical horizons
Check out the calendars of venues such as National University of Singapore's Yong Siew Toh Conservatory of Music and the Esplanade, where you will find complimentary access to a number of musical performances and events throughout the year. Likewise, the
Singapore Symphony Orchestra
stages about 100 concerts, many of which do not have an admission charge.
2. Rediscover nature
When it comes to green spaces in the Little Red Dot, there are plenty of options to take in the lush foliage and flora. The Singapore Botanic Gardens and Gardens by the Bay are the obvious examples, but do check out parks such as the Chinese and Japanese Gardens for a round-the-world experience in the garden city.
3. Be a culture vulture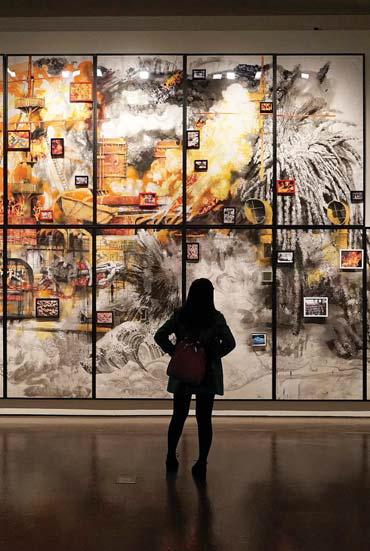 Singapore citizens and permanent residents get year-round free admission to the National Heritage Board's eight museums and heritage institutions as well as other participating museums, excluding special exhibitions. Visit
www.nhb.gov.sg/free-admission
for the full list.
4. Light up your evenings
Satisfy your fascination with all things bright and shiny by viewing the light-themed spectacles in Singapore. Take
Spectra
, for instance, a light-and-water show that runs nightly at Marina Bay Sands from 8pm. Also, look out for the first edition of
i Light Singapore
in 2019, a rebranding of the popular month-long festival known as
i Light Marina Bay
as it expands to the Civic District and Singapore River.
5. Get medically assessed
Even some of the well-heeled residents in the city state have been spotted joining the snaking queues at free clinics operated by organisations such as Thye Hua Kwan Moral Society and Public Free Clinic Society. These establishments do not charge for consultation and, occasionally, medicine, but they do accept donations and volunteers if you wish to give back.
6. Go on a walking tour
Tourists, as well as residents who simply wish to explore the city through their fellow Singaporeans' eyes, have plenty of free or pay-as-you-wish group walking tours to choose from online. While the tour itself does not come with a price tag, attendees are usually encouraged to tip.
7. Party like a girl
It might be an instance of discrimination and gender inequality, but there are plenty of clubs and bars in Singapore that offer women freebies with no strings attached. Every Wednesday,
The Exchange
at Asia Square offers ladies a free flow of vodka mixes, margaritas and martinis from 6pm to 10pm, while
Lulu's Lounge
gives out complimentary glasses of Prosecco after 9pm until midnight.
8. Get your nails done
It is no secret that Hai Di Lao, the Chinese hot pot chain with eight outlets in Singapore as at July, offers its diners a free flow of snacks, beverages and manicures as they wait for a table. However, the popularity of the restaurant's in-house manicurists has rendered it almost impossible to obtain a same-day slot, though you can always claim your free manicure with a redemption card on your next visit.