Sweet smell of success
Chopard has always been committed to sustainability. It was the first watchmaker and jeweller in the world to enable small-scale mining communities to reach Fairmined certification, as well as provide training, social welfare and environmental support.
The Chopard Parfums collection is an extension of this commitment. Inspired by the Arabian Gardens of Paradise, the four new fragrances, which will be launched in April, are:
Orange Mauresque
Crisp, radiant and sensuous, Orange Mauresque is a sophisticated blend of zests, solar flowers and millenary amber notes.
Jasmin Moghol
Nocturnal Indian and Chinese jasmine, exhilarating tuberose, intermingled with exquisite Damascena rose, creamy sandalwood and mystic cypriol illuminate the night with their warm, intense and sultry scents.
Rose Seljuke
Rose Seljuke is a rich and intoxicating scent, an unexpected and luxuriant experience of rose. Damascena rose is wrapped in a sumptuous blend of oriental woods.
Miel d'Arabie
Reminiscent of precious spices, tea infusions and sweet pomegranate, Miel d'Arabie is textured with the floral and balsamic aromas of an exceptional honey extract.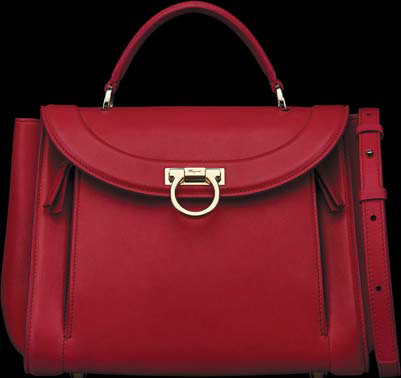 Clean design at its finest
The newly launched Sofia Rainbow by Salvatore Ferragamo combines iconic brand elements with a modern, feminine attitude. An updated version of the Florentine maison's iconic bestseller, the Sofia bag, the Sofia Rainbow has an embossed border outlining its profile. External and internal profiles of its gusseted pockets, a homage to the legendary Rainbow sandal, are painted in the colour of the bag. The bag is available in two sizes in a range of colours, including Bonbon, Rhododendron, Pale Blue, Opal, Lilac and Jasmine, and comes in calfskin or luxurious, glossy elaphe.
Hair apparent
A new capsule retail concept is in town to take care of all your hair needs. PHS Hairscience is now open at the Bedok Mall and Parkway Parade. One of its main attractions is a new therapy known as the Miracle Stem Cell Solution, which promises to reverse the growth of grey hair. What you will get is an in-store treatment as well as home care products that you continue to use at home.
Women power
The Cartier Women's Initiative Awards aims to support women entrepreneurs and encourage creative excellence across the world. This year, on April 26, the awards will be held in Singapore. In partnership with TED, the non-profit organisation dedicated to ideas worth spreading, the event will feature a series of live talks and conversations between women entrepreneurs and thought leaders about making concrete contributions towards effective and affordable solutions to today's most pressing challenges, for future generations. Not to be missed.
Perfect glowing finish
Sulwhasoo has launched an upgraded version of its popular cushion foundation. The new-generation Perfecting Cushion EX creates a dewy, glowing look by covering blemishes and enveloping the skin with Sulwhasoo's moisturising elements. The cushion is infused with the brand's unique Slim Fit High Coverage formula, creating long-lasting coverage that blends well, while Schizophyllum commune (Split Gill Mushroom) delivers long-lasting hydration. The Perfecting Cushion EX's slimmer package design features Sulwhasoo's signature plum blossom pattern and slips easily into the handbag.
Fame vs Fortune
For its Hublot Loves Art campaign, the Swiss luxury watchmaker has brought together street artists Hush and Tristan Eaton for "Fame vs Fortune" — a limited-edition art timepiece concept. Hush designed the Spirit of Big Bang West Coast Ceramic Black and White, inspired by Hollywood icons, to represent West Coast "Fame", with a black-and-white portrait of a woman splashed across the caseback in a multi-coloured collage of mixed media. Eaton's piece, the Classic Fusion Bronze, features brushed bronze and polished gold-plated appliqués to represent East Coast "Fortune", specifically the Charging Bull sculpture symbolising New York City's Financial District. The caseback features motifs with a Wall Street theme.
This article appeared in Issue 818 (Feb 19) of The Edge Singapore.
Subscribe to The Edge at https://www.theedgesingapore.com/subscribe