SINGAPORE (Nov 26): Surprise your loved ones with these gifts that pamper the face and body.  
To Finity and beyond
Max Factor has the perfect make-up solution for busy women: Face Finity 3-in-1 Foundation. It is a primer, concealer and foundation in one bottle. This time-saving liquid foundation comes in 10 shades specially formulated for the Asian skin tone.
For the natural beauty
What's the perfect gift for an Earth goddess? A set of natural and organic skincare products from Australian brand Canvas. The Rose Otto Ultra Revitalising set consists of Micellar Cleansing Water Gel, Overnight Eye Contour Mask, Overnight Intense Moisture Mask, Multi-Intensive Face Oil Serum and Jade Roller.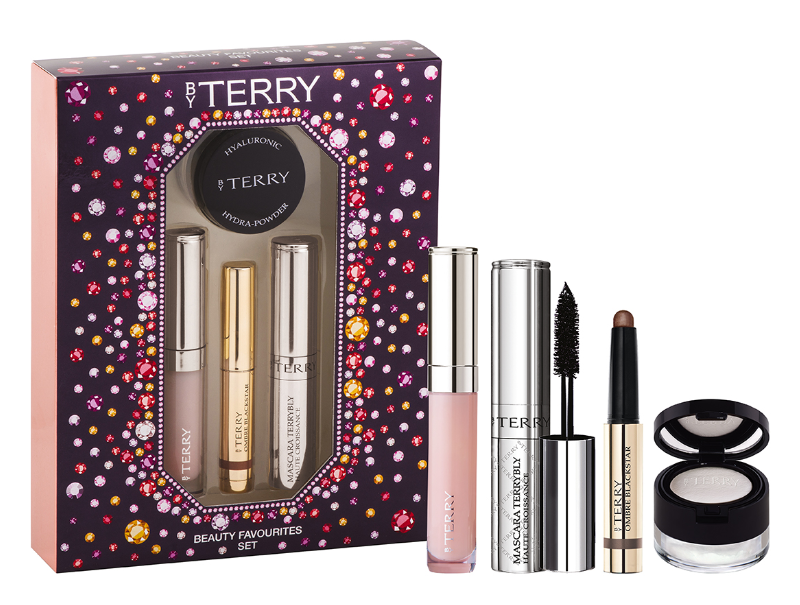 Make-up stars  
Cult brand By Terry offers a limited-edition Beauty Favourites gift box that has everything a girl could wish for this Christmas. Face powder, eye shadow, mascara and lipstick all come in a beautiful gift box. Wrapping paper is optional.
Rose tea duo  
Pamper your best friend this Christmas with a Roses & Tea Set from Sabon. This beautifully designed gift box contains a Body Scrub and Body Lotion in soothing rose tea scent.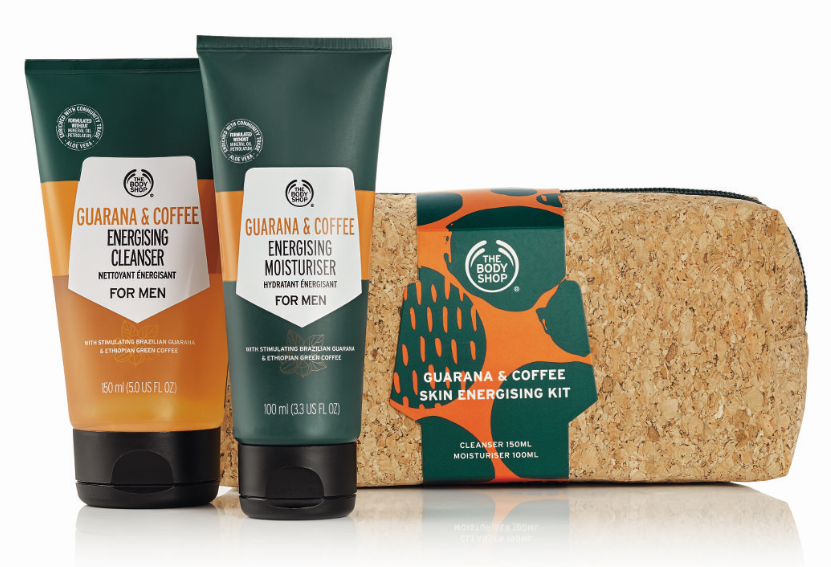 Thoughtful gift  
Give the man in your life a gift with a conscience: the Guarana & Coffee skin energising grooming kit. The cleanser and moisturiser are enriched with guarana extract from Brazil and green coffee extract from Ethiopia. Proceeds from all The Body Shop sales this November and December will go to The Woodland Trust UK and World Land Trust to help fund the protection and re-wilding of at least 10 million sq m of land in the Wye Valley and Forest of Dean, the UK, and the Caucasus Wildlife Refuge in the Ararat province, Armenia.
---
Inside and out
It is the festive season, and there will surely be late-night parties and copious amounts of bubbly, resulting in tired-looking skin and leaving you feeling fatigued. For ladies, the quick-fix would be adding a thicker layer of make-up. For a better solution to get you through the festive season and beyond, however, there is the Evolution Softgel Series: PE Evolution Softgels and the MCE Evolution Softgels. These supplements offer overall wellness, anti-ageing, skin rejuvenation and contain high amounts of antioxidants that help prevent premature ageing caused by free radicals in the environment. Here's why the Evolution Softgel Series can do wonders for your health:
PE Evolution Softgels
Overall rejuvenation, intensive cellular renewal and wellness are offered through a combination of three main ingredients: sheep placenta, Fish DNA Cellular Extract and Ubiquinol, which offer nutritional value such as nucleic acid, amino acids, peptides, growth factors, vitamins, minerals and antioxidants. Each capsule contains an extraction ratio that is equivalent to 30,000mg of fresh sheep placenta. Fish DNA Cellular Extract has antioxidants, antimicrobial, photo protective and anti-photoageing properties that promise to improve physical performance, support musculoskeletal health and stimulate the immune system as well as the production of healthy collagen that will improve the skin's elasticity. Both sheep placenta and marine cellular extract offer collagen and elastin production, which indirectly improve skin conditions and the supporting musculoskeletal system. PE Evolution is great for anyone who is looking for energy and stamina improvement and provides healthy skin and supports overall wellness.
MCE Evolution Softgels
This is a marine-based dietary supplement that features premium Fish DNA Cellular Extract, Sulphated Glycosaminoglycan, EPA DHA from Krill and Fish Oil and Ubiquinol. Its formula offers powerful antioxidants and a variety of active components to support a stronger immune system, musculoskeletal health, skin regeneration, cellular rejuvenation, and photo-protection against oxidative damages at the cellular level. This MCE Evolution softgel is suitable for anyone who desires healthy-looking skin, as well as joint and overall wellness. Get ready for that extra boost and a healthy glow that will make you look and feel beautiful!
For more information email: [email protected]