VANCOUVER (Dec 12): Huawei Technologies Co Chief Financial Officer Meng Wanzhou was granted bail by a Canadian court, allowing the executive to stay in her Vancouver home as she awaits a possible extradition to the US over fraud charges.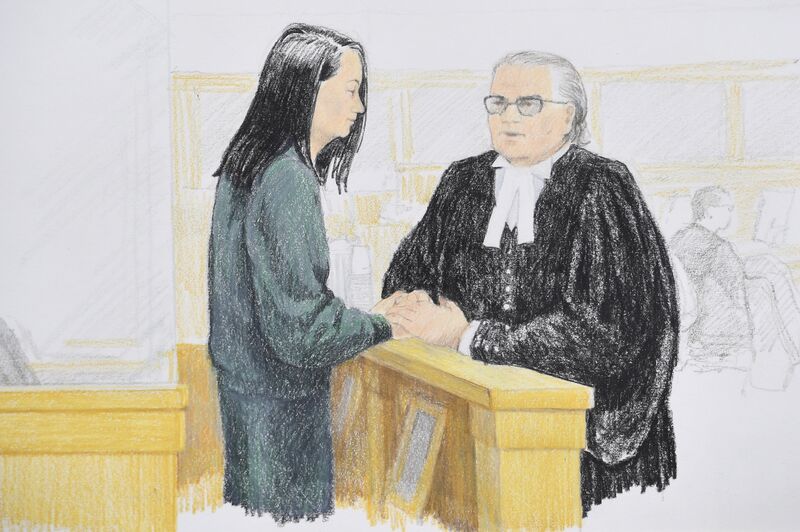 A courtroom sketch of Meng Wanzhou speaking to her lawyer David Martin during a bail hearing on Dec. 10. Photographer: Jane Wolsak/The Canadian Press via AP Photo
Justice William Ehrcke of the British Columbia Supreme Court agreed to release Meng after four former colleagues and friends joined her husband in pledging a combined C$10 million ($10.3 million) in cash and home equity to support her bail request. By agreeing to act as "sureties," the five people commit to ensuring she doesn't flee and abides by other bail terms.
To continue reading,
Sign in to access this Premium article.
Subscription entitlements:
Less than $9 per month
3 Simultaneous logins across all devices
Unlimited access to latest and premium articles
Bonus unlimited access to online articles and virtual newspaper on The Edge Malaysia (single login)