(Jan 25): What's not to like about Singapore's office property market? Take a look at CapitaLand Commercial Trust's 2018 results. Singapore's biggest office landlord, owner of $10 billion of the city-state's commercial buildings, finished the year with a record-high occupancy rate of 99.3%.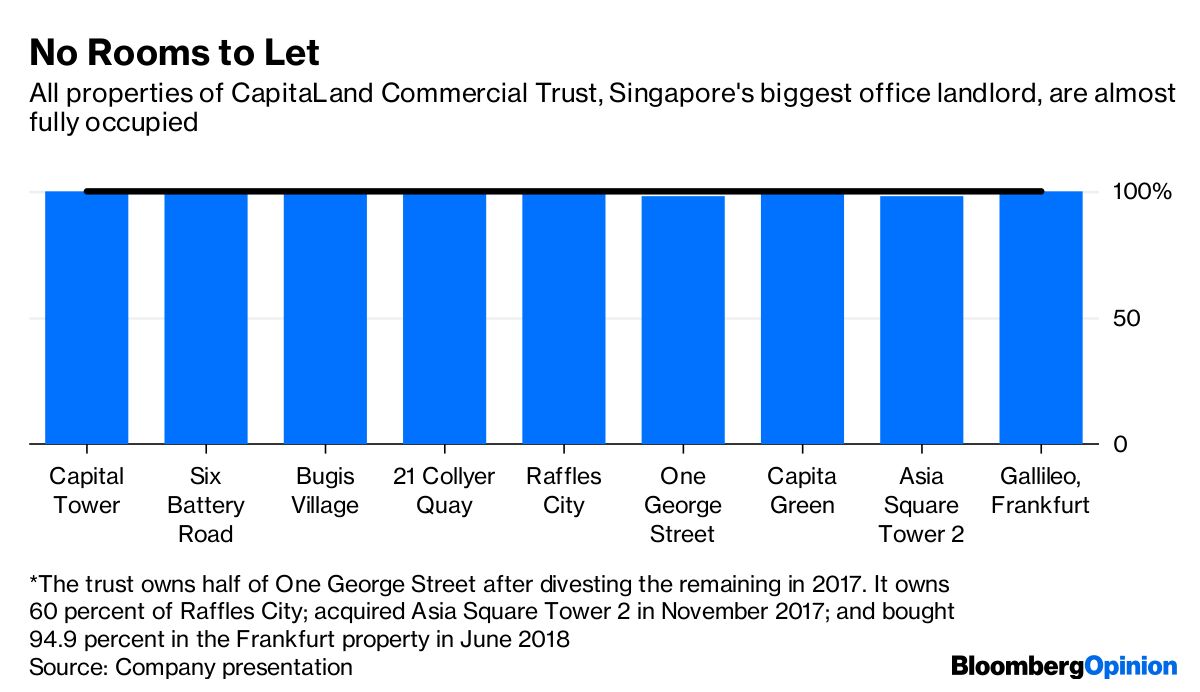 To achieve this, the real-estate investment trust didn't have to compromise on pricing, at least not too much. Average rents in December were $9.71 per month per sq ft, only 3 cents lower than a year earlier. Investors in the REIT took home 8.7 cents of dividend income last year. At Thursday's closing price that works out to a yield of 4.6%, more than double what 10-year Singapore government bonds offer. Not bad for an investment-grade issuer.
To continue reading,
Sign in to access this Premium article.
Subscription entitlements:
Less than $9 per month
3 Simultaneous logins across all devices
Unlimited access to latest and premium articles
Bonus unlimited access to online articles and virtual newspaper on The Edge Malaysia (single login)