SINGAPORE (May 22): Commercial property deals in Asia had a poor start to the year, but there was one bright spot: Singapore. Commercial property transactions in the city-state jumped 72% year-on-year to US$1.9 billion ($2.6 billion) in the quarter ended March 31, boosted by deals in the office, retail and industrial sectors, according to a report by New York-based Real Capital Analytics Inc. Office transactions accounted for the bulk of the activity as investors sought to lock in higher rents.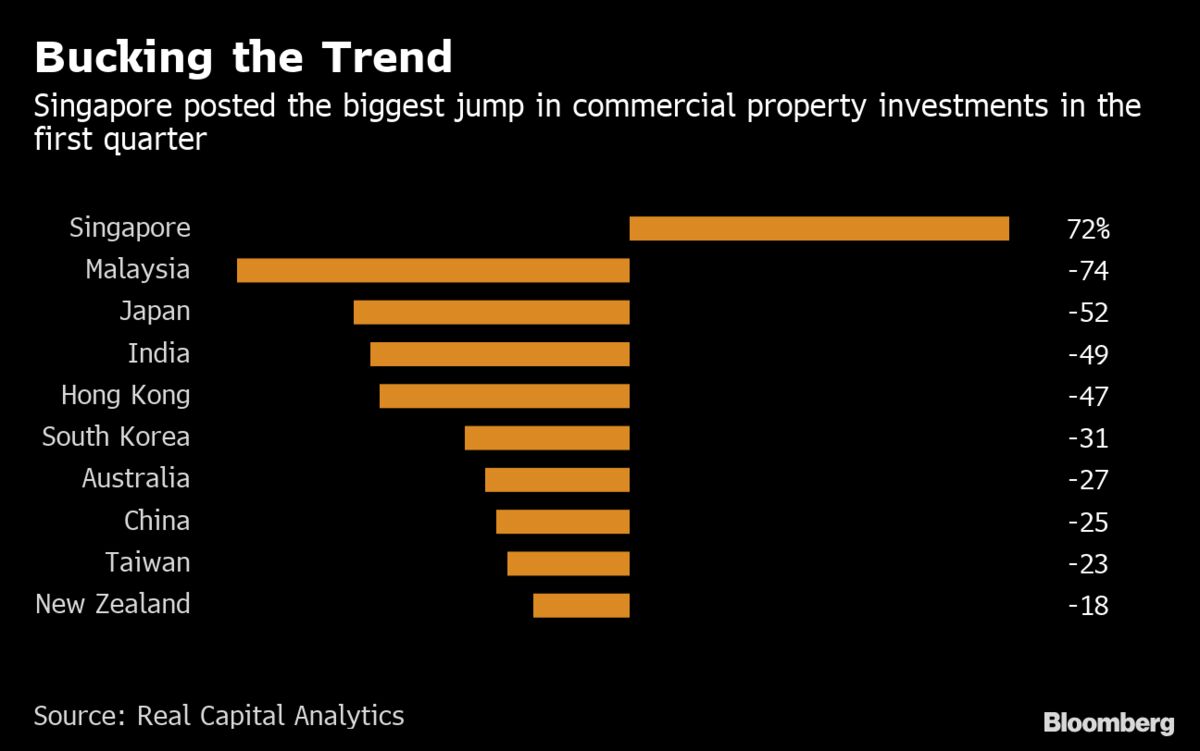 To continue reading,
Sign in to access this Premium article.
Subscription entitlements:
Less than $9 per month
3 Simultaneous logins across all devices
Unlimited access to latest and premium articles
Bonus unlimited access to online articles and virtual newspaper on The Edge Malaysia (single login)