OSLO (Jan 22): Inflation is what could jolt the markets this year. At least that's what the tactical asset allocation team at DNB Asset Management is preparing for. "Inflation surprising on the upside is the biggest risk," Torje Gundersen, portfolio manager, said in an interview in Oslo on Thursday. "2018 can be the year when stronger inflation surprises a lot of investors."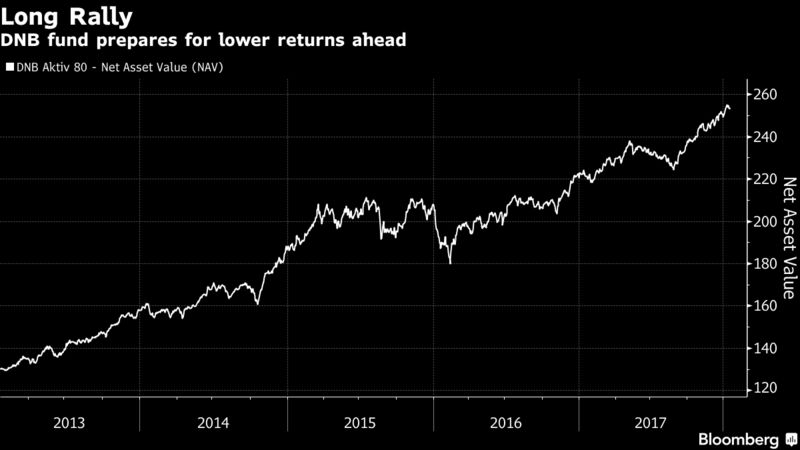 Global economic growth spurred the stock rally in 2017. But inflation expectations are likely to rise as the prolonged expansion eats into spare capacity and the US cuts taxes. The yield on the US 10-year Treasury note climbed in the past week to the highest levels since 2014.
"The timing of the tax cuts are therefore wrong in our view," said Gundersen, whose team manages about 33 billion kroner (US$4 billion / $7.2 billion). "The effect is comparable to pouring gas onto a campfire. The economy will overheat and financial conditions will tighten more than the markets expect." Gundersen sees the US 10-year Treasury yield rising toward 3%. DNB's asset allocation team is neutral equities and bonds, but has sold out of its holdings in US and European investment grade bonds. "They have a low yield and long duration," he said. "If interest rates rise there's a risk of negative return." Instead, Gundersen holds Nordic high-yield bonds with shorter duration. He also takes region and sector bets to seek excess return in the stock market. His portfolios are overweight energy, materials and industrials, which are likely to get some support from accelerating inflation.
No Catastrophe
He also prefers an overweight in technology companies. "They have a very strong underlying growth," he said. "They aren't cheap but they aren't more expensive compared with the rest of the market." The DNB Aktiv 80 fund had an average annual return of 14% in the past five years. But investors should expect lower returns in the coming years, according to Gundersen. "So this year it will be a struggle between earnings growth and rising interest rates. And what should the pricing of stocks be then," he said. "We don't see a catastrophe scenario for the stock market but lower return expectations than last year."