(Apr 12): The Straits TImes Index is likely to continue its gradual ascent towards 3,420, the target indicated when the index broke out of resistance at 3,190 in mid-Jan. Medium term indicators are supportive and moving averages are strengthening with the 100- and 200-day moving averages are forming a positive cross.
Other trend-following indicators such as ADX is rising and the DIs are positively placed. Although volume is not expanding as the index rises, the uptrend should be able to continue as index stocks and blue-chip stocks have attracted buying demand.
Best World support appears at $1.50
Prices peaked in Feb and were quite volatile till mid-March when the counter embarked on a steady and gradual downtrend.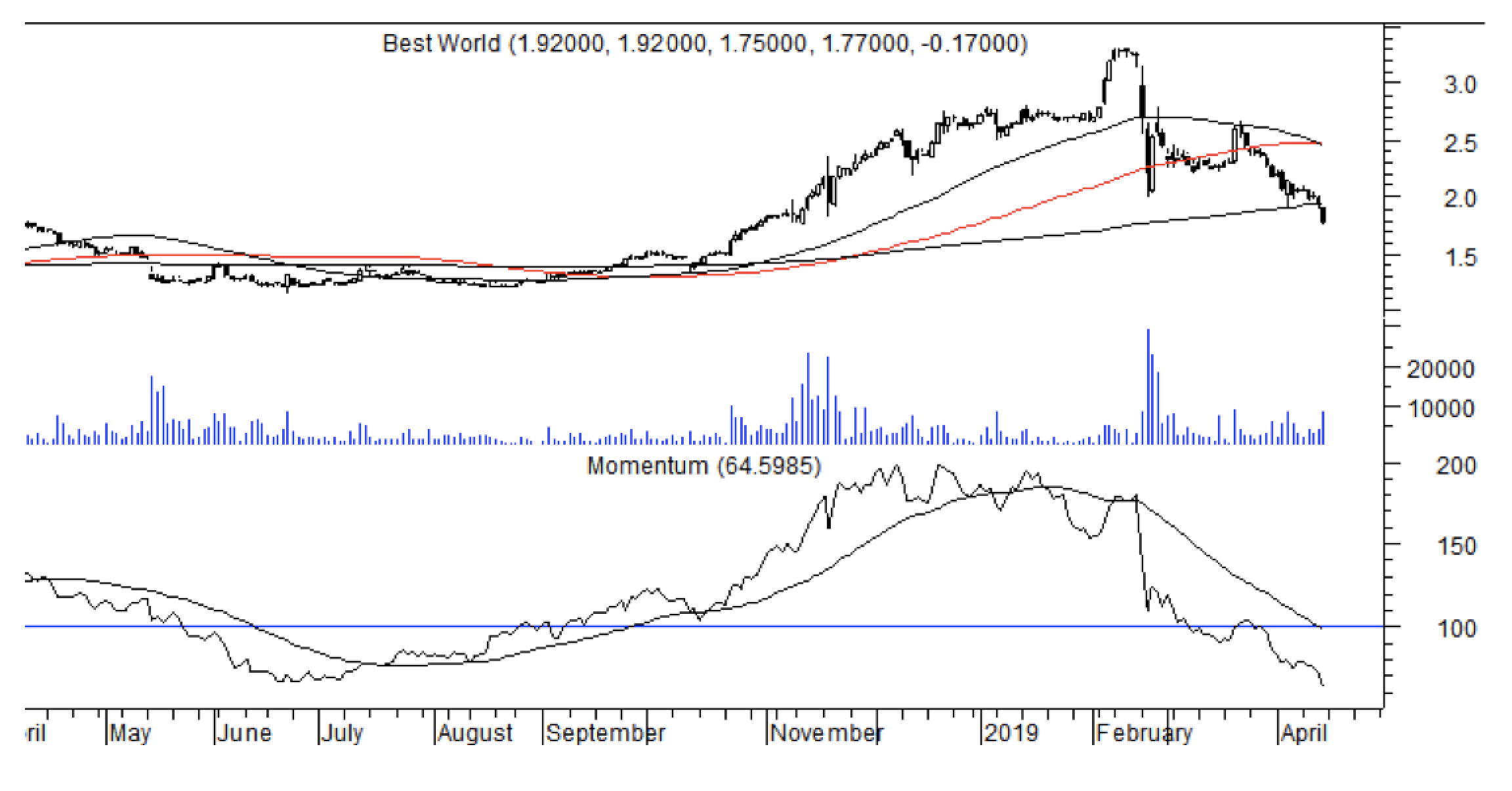 Since then, support at $2.00 has been breached, and prices have also fallen below its 200-day moving average at $1.93. Elsewhere, the 50- and 100-day moving averages have made a negative cross. Short term indicators are becoming increasingly oversold, and prices are likely to find support at $1.50 soon.