SINGAPORE (Mar 29): The Straits Times Index stayed remarkably stable despite volatility in global markets. Its level is unchanged week-on-week. The 50-day moving average is also unchanged at 3,217. Although quarterly momentum continues to drift sideways, the increasingly positive stance of the moving averages is likely to support the index. ADX continues to fall and is at a one year low, at 10. This suggests that prices are likely to remain within a narrow range.
Short term stochastics has turned up from the bottom of its range, and 21-day RSI has bounced off a support at its equilibrium line. The range is likely to remain between 3,190 and 3,286. Support is at the breakout level of 3,190.
The break above 3,190 indicates a target for 3,420, and this remains valid for the time being. Only a break below 3.190 indicates the upside is no longer valid.
CapitaLand breaks out
Prices broke out of a thrice-tested resistance at $3.50 on Mar 29. The breakout indicates a measuring objective of $3.85 supported by rising momentum, and a significant expansion in volume. In addition, the 100- and 200-day moving averages have just made a positive cross. These underpinnings should continue to support the upmove. Any retreat, in reaction to short term overbought pressures, finds support at $3.54.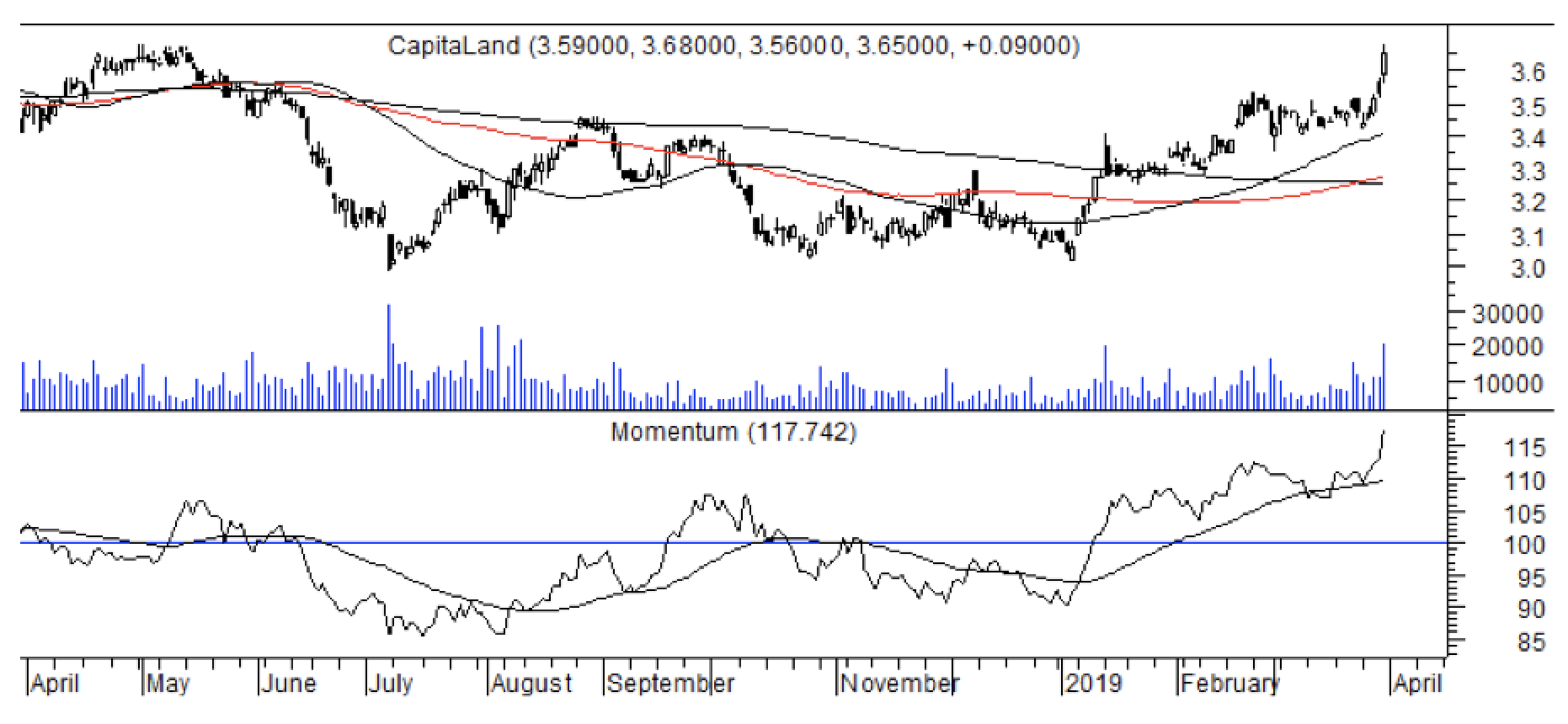 Part of CapitaLand's strength could be attributed to its upcoming 12 cents dividend.