SINGAPORE (Dec 2): The Monetary Authority of Singapore (MAS) has charged Standard Chartered Bank, Singapore Branch (SCB) and Coutts & Co with the respective financial penalties of $5.2 million and $2.4 million, for breaching its anti-money laundering (AML) requirements in relation to 1Malaysia Development Berhad (1MDB) linked fund flows.  
(See also: BSI who? 5 things you MUST know about BSI Bank shutdown)
(See also: Goldman's Leissner said to get money from ex-1MDB employee)
In a Friday morning statement, MAS says "significant lapses" have been revealed in SCB's customer due diligence measures and controls for ongoing monitoring. The control lapses stem from inadequacies in policies and procedures; insufficient independent oversight of front office staff; and a lack of awareness of money laundering risks among some bank staff, adds Singapore's central bank. Despite uncovering 28 breaches of the MAS AML regulations in total, MAS says it did not find pervasive control weaknesses or wilful misconduct at SCB, and notes that the bank has "proactively taken measures to address the weaknesses identified and strengthen its controls".
The financial penalty imposed on Coutts pertain to 24 breaches of the AML regulations. Coutts International, which was sold by the Royal Bank of Scotland to Union Bancaire Privee in 2015, is in the process of winding down its Singapore operations. Additionally, MAS has served notice of its intention to issue a prohibition order against former Goldman Sachs (Singapore) Southeast Asia chairman, Tim Leissner (photo), for making false statements on behalf of the company without its knowledge or consent.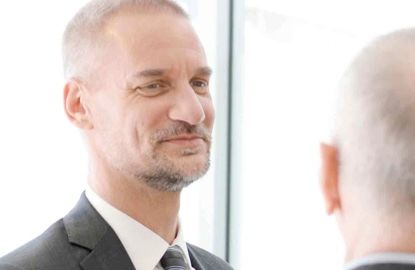 The prohibition order will, for a period of 10 years, prevent Leissner from performing any regulated activity under the Securities and Futures Act – as well as taking part in the management of any capital market services firm in Singapore. To recap, Leissner had the overall responsibility for managing the relationship with 1MDB when Goldman was engaged by 1MDB to arrange three bond issuances from 2012 to 2013. He was a representative of Goldman Sachs Singapore from 2002 to 2016, and was also a director of the financial institution from 2007 to 2001. He resigned from the bank in February this year. MAS explains that Leissner was found to have issued an unauthorised reference letter, using the letterhead of Goldman Sachs, to a financial institution based in Luxembourg in June 2015. "The letter stated that Goldman Sachs had conducted due diligence on Mr Low Taek Jho and his family, and had not detected any money laundering concerns with respect to Mr Low or his family. These statements were untrue and were made by Mr Leissner without Goldman Sachs' knowledge or consent," adds the central bank.
"Today's announcement refers to a matter we discovered in January of this year and identified as a clear violation of the firm's standards," comments Goldman Sachs in a separate statement issued in response to MAS's earlier announcement.  "At that time, we promptly took steps to separate Mr. Leissner from the firm and reported the matter to regulatory authorities in several jurisdictions, including Singapore. We continue to cooperate with the MAS." MAS says it is nearing the end of its supervisory examinations of financial institutions in Singapore, through which 1MDB-related fund flows took place. It intends to provide a final update in early 2017. "MAS has taken tough regulatory actions against various financial institutions this year for AML control lapses. These actions send a strong signal that we will not tolerate the abuse of Singapore's financial system for illicit purposes," states MAS managing director Ravi Menon. "The supervisory investigations into the intricate web of international fund flows has been a learning experience for financial institutions as well as for MAS.  Our financial sector will emerge cleaner and stronger from the lessons learnt."